The medium voltage switch gear is used in direct-on-line starting with a liquid
resistance starter for wound rotor motors from 2,000 to 10,000 HP. It is equipped
with two panels for managing motor and transformer connections as standard and
includes an earthing switch.
An extension with a capacitor bank is optional. A high-strength sheet steel
enclosure and safety glass windows for visual inspection all conform to safety standards.
The MKS medium voltage switchgear provides optimum and reliable motor management. The electrical installation is ready for connection, pre-programmed and tested by us.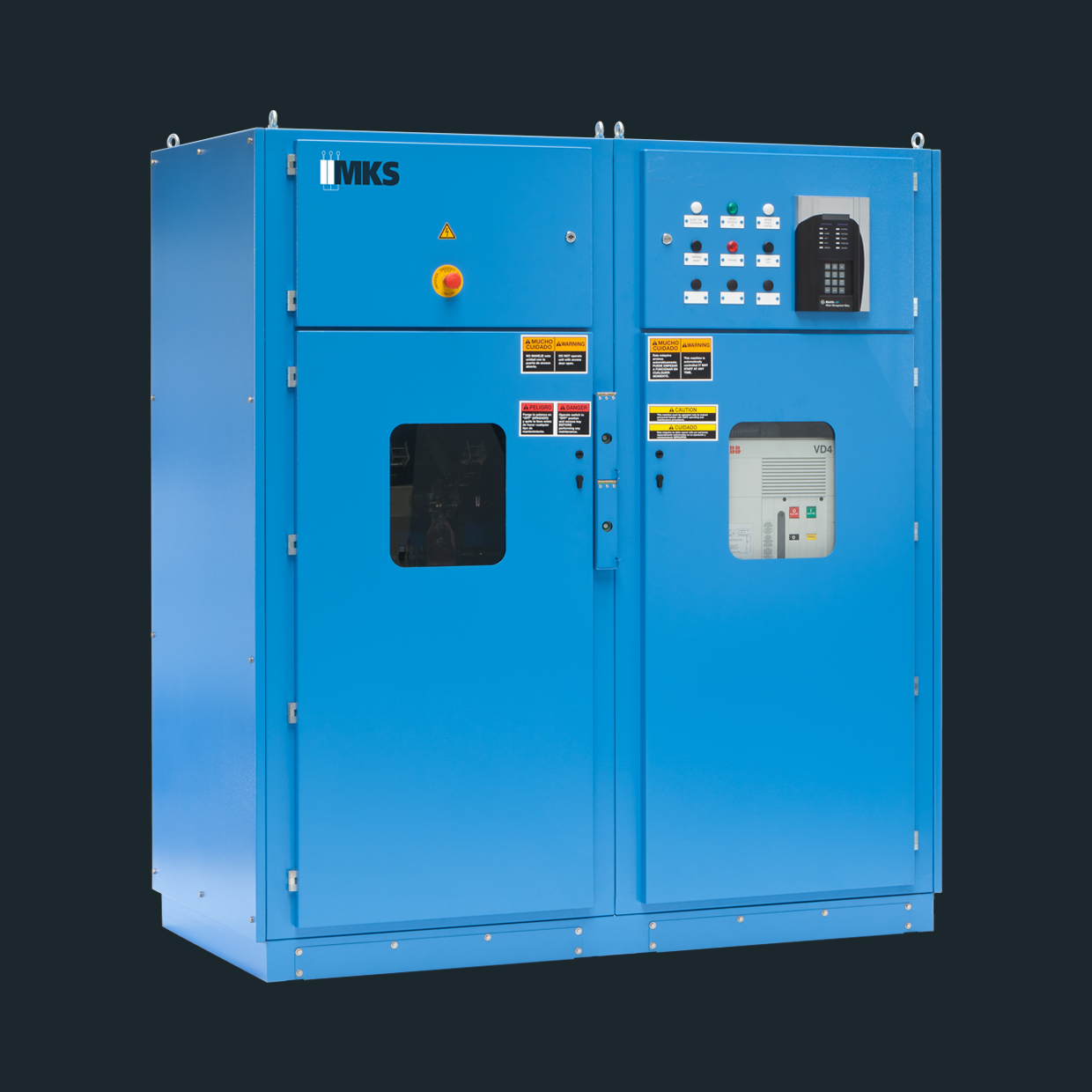 PRINCIPLE
Our full service solution for your drive system
We supply the components for your drive system – liquid starters, switchgear and slip resistors, which we tailor to your needs.

1. All from one Hand
From quoting through project planning to delivery, our customers are supported by a contact person who takes over the coordination and execution of the entire project.
With our know-how and our experience, we face all challenges, however special they may be, and always find the ideal solution for your company.
Our liquid starters and medium voltage switchgears are designed, built and tested by our qualified MKS employees in-house in Germany.
All materials and equipment comply with IEC and VDE standards. Other standards can be implemented at the project level.
Cement and Minerals
Other products that may interest you