ON SEPTEMBER 18-20, 2019 ALMATY WILL HOST THE 25TH ANNIVERSARY EXHIBITION MINING WORLD CENTRAL ASIA 2019. AND WE WILL BE THERE.
Mining World Central Asia 2019 is a professional platform to demonstrate achievements of Kazakhstani and foreign manufacturers of equipment, services, and developments in the field of mining and metallurgy. The Exhibition facilitates expanding of business contacts of manufacturers and suppliers with the specialists of mining enterprises, mining and processing works, wholesale trade companies and other representatives of the industry.
Annually, the event gathers in Almaty hundreds of participating companies and thousands of visitors – manufacturers and suppliers of equipment, representatives of mining and metallurgical holdings, academics, governmental agencies. Participation in this event allows to demonstrate innovations, assess the competitiveness of produced products and potential of competitors, find investors and partners, share the experience with colleagues. For a quarter of a century, the exhibition has proven that it is an effective dialogue platform for solving the problems, which the mining and metallurgical complex of Kazakhstan faces.
At present, 250 companies from 23 world countries have confirmed their participation, such as: Australia, Austria, Belarus, Belgium, United Kingdom, Germany, Israel, India, Italy, Kazakhstan, Canada, China, Norway, the Netherlands, Poland, Russia, USA, Turkey, Ukraine, Finland, France, Czech Republic, Switzerland.
The collective and national stands are represented by the manufacturers from Austria, Germany, Canada, China, Norway, Poland, and Finland.
On the site with the size of more than 4,000 thousand square meters, the exhibition will present machinery, equipment, and technologies for the mining industry, mining, and processing plants, solutions for mining safety, digitalization, automation, and much more.
You will find us here:
Pavillion: 9c | Stand: Block Q
To the German Pavilion Website: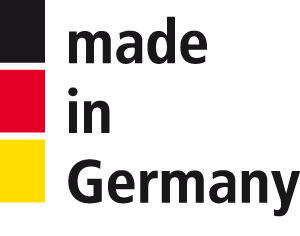 To the EXHIBITION Website: